---
RE: Community Thread - JCizzle - 09-03-2016

Dang, at first I thought you were talking about 3DS games having smaller boxes and I thought "yeah, I noticed that too" but then I realized you didn't and I went "dang".


---
RE: Community Thread - Grungie - 09-03-2016

Nah man, EU DS cases are friggen huge.


---
RE: Community Thread - crazysam23 - 09-05-2016

Seems an odd waste of plastic...


---
RE: Community Thread - Grungie - 09-05-2016

I think for games that are a waste of plastic are GameCube cases. The non-Japanese cases are full DVD size cases for a mini DVD, while the Japanese cases are like wider PSP cases


---
RE: Community Thread - JCizzle - 09-05-2016

True.


---
RE: Community Thread - Grungie - 09-05-2016

Even though these games are on region locked consoles, I kind of want to snag a couple EU Final Fantasy games. They have the Japanese covers where it's just a white background with the logos. I always thought those were kind of cool: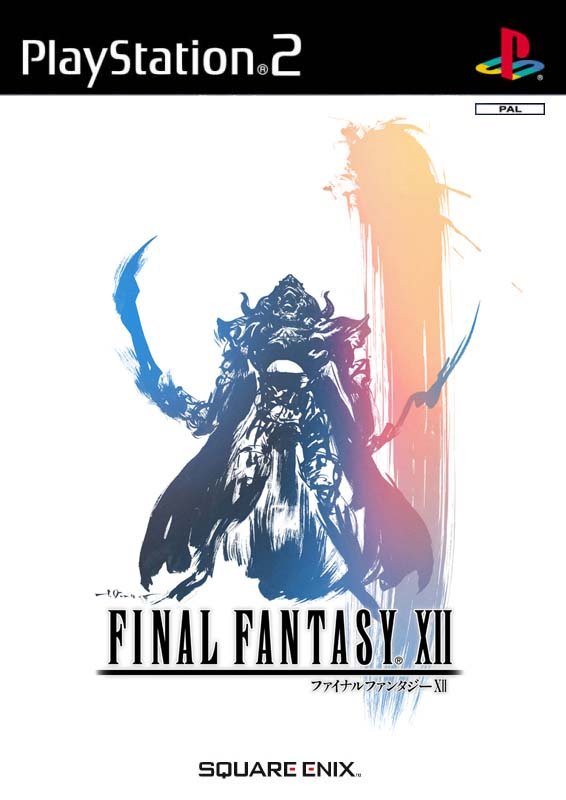 ---
RE: Community Thread - JCizzle - 09-05-2016

The classic FF-style artwork. I always liked it too.


---
RE: Community Thread - Grungie - 09-06-2016

So I got recruited to join a possible band with dudes at work. It was basically this guy who plays keyboards and owns a sound system, and another guy who sings and plays guitar. He knows a drummer, but the only bassist (well I play, but I don't have it with me) is a super beginner, and even then he only has a tiny 10w amp.

So I ask the important question of what kind of music we're playing. He told me he's gonna send us a list of songs, and told us it was going to be a bunch of classic rock, with a catch that it has to have keys in it. I thought "well it's a bit cliche and kind of overdone, but nothing harmless. At least it'll be fun to jam with a group of people". Well then I saw the list. Excluding Radiohead's "Creep", he picks a bunch of songs where the guitar is either really subdued, or in some cases, non-existent. Like fucking "Sweet Dreams" by the Eurythmics, and while it has "some" guitar, but "Clocks" by Coldplay.

He pretty much picked a bunch of songs to show off he can play the keyboard, and just threw in "Creep" just because. I don't wanna sound prudish and make it seem like I'm wasting my talents playing songs with boring guitar lines, but I honestly don't find any of those songs fun. Even with "Creep", I'm gonna go Jonny Greenwood on it, and just stand there until the chorus comes in and sabotage it, which is pretty much his entire performance in the song.

At least this other guy at work who wants to make a band has tastes in songs that are a bit more fun on guitar. So while Matchbox 20, Counting Crows, or Third Eye Blind aren't anything on guitar to write about, at least I'm not gonna sit there feeling bored. There's at least dynamics or other subtle things I can do to make it fun.

He says we can add or take out songs, but if I do decide to do this, I'll piss him off by rejecting pretty much his entire setlist. If we're gonna do a pop-friendly Radiohead song, I'll go for Fake Plastic Trees. At least there's things like keys or things to do on multiple guitars.


---
RE: Community Thread - crazysam23 - 09-07-2016

Tell him you're not interested anymore. If he asks why, say you thought that the songs were going to actually include guitar in a typical rock manner. If he doesn't get that, f*ck him. lol

Really, who says it'll be "classic rock" and then picks all the songs that downplay guitar. People don't think of keyboards when you say "classic rock"!



On a different note, apparently the company that made this training video thinks everyone is a dumbass. It's like those cringey 1990 vids where they tell how stupid and bad opening emails from unknown senders are.


---
RE: Community Thread - JCizzle - 09-07-2016

Yeah, you shouldn't feel bad for wasting your time in a band where you're not doing much.

So I just had my first day of uni, and it was... odd. I'm seriously having second thoughts as well as an identity crisis.


---